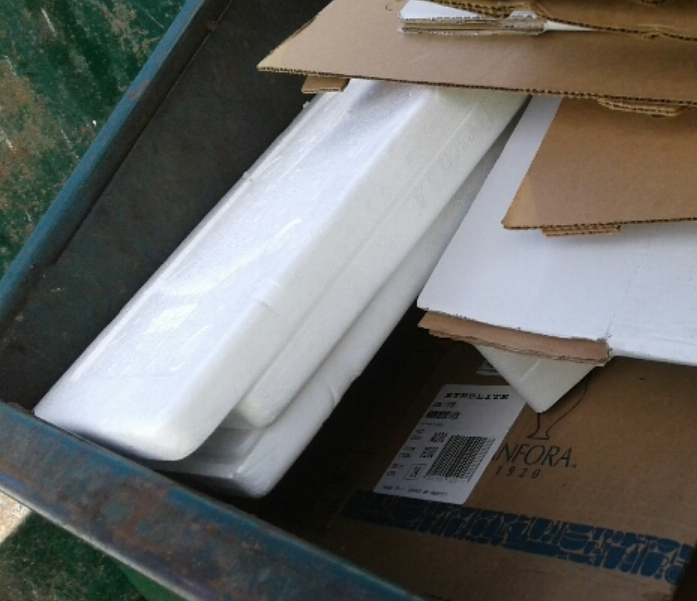 The recycling industry has changed. Contamination, once allowed by haulers, has ruined the cardboard recycling industry and kept the price of OCC (old corrugated cardboard) under the price per ton levels needed to make it a profitable business. For the last 2 years haulers have tried in many ways to stop the bleeding of profits based on what they can recoup from selling their cardboard. The United States largest hauler is responsible for much of this issue. As the largest seller of cardboard to China there was so much contamination that the Chinese finally said "NO" and demanded much cleaner cardboard. That meant that they now had to process all their cardboard to clean out the contamination. There can be no plastic bags, bottles, Styrofoam, or waxed cardboard. With no one policing the dumpsters you would never see the issues that we, in the waste industry, see on a daily basis.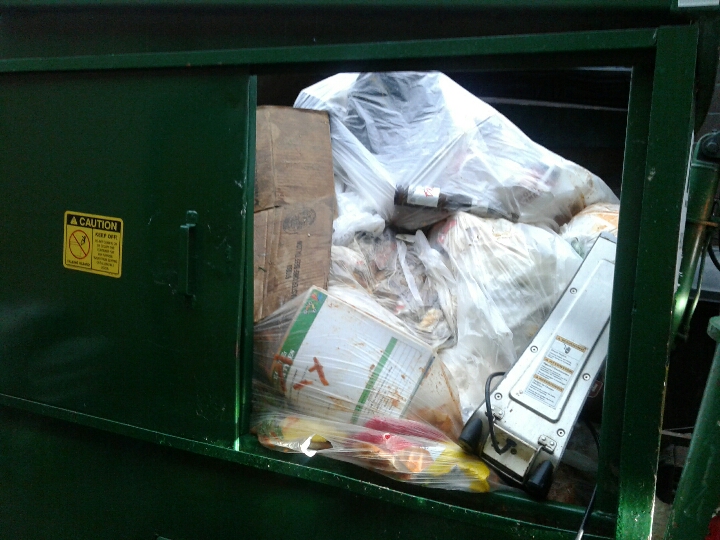 I have seen dumpsters clearly marked cardboard only with all those items within. Unfortunately it is really the employees who often just don't care or haven't been properly educated in the handling of OCC waste, to break down, to not throw trash or to not mix OCC with wet waste or non-recyclables. That is an industry and domestic concern that we must concentrate on if we hope to get to clean cardboard and improve the industry.
Europeans do a much better job at site separation than we do here in the States, we need to catch up. Many of our dumpsters here, if they contain even a single plastic bag in an OCC container, will find that many haulers will render the entire dumpster as contaminated, and not pick it up with a recycling truck. So either we need to remove the contamination or pay for an extra trash pickup. That extra pickup can cost you anywhere from $30-$250 depending on the state and hauler, plus recyclables still find their way to the landfill.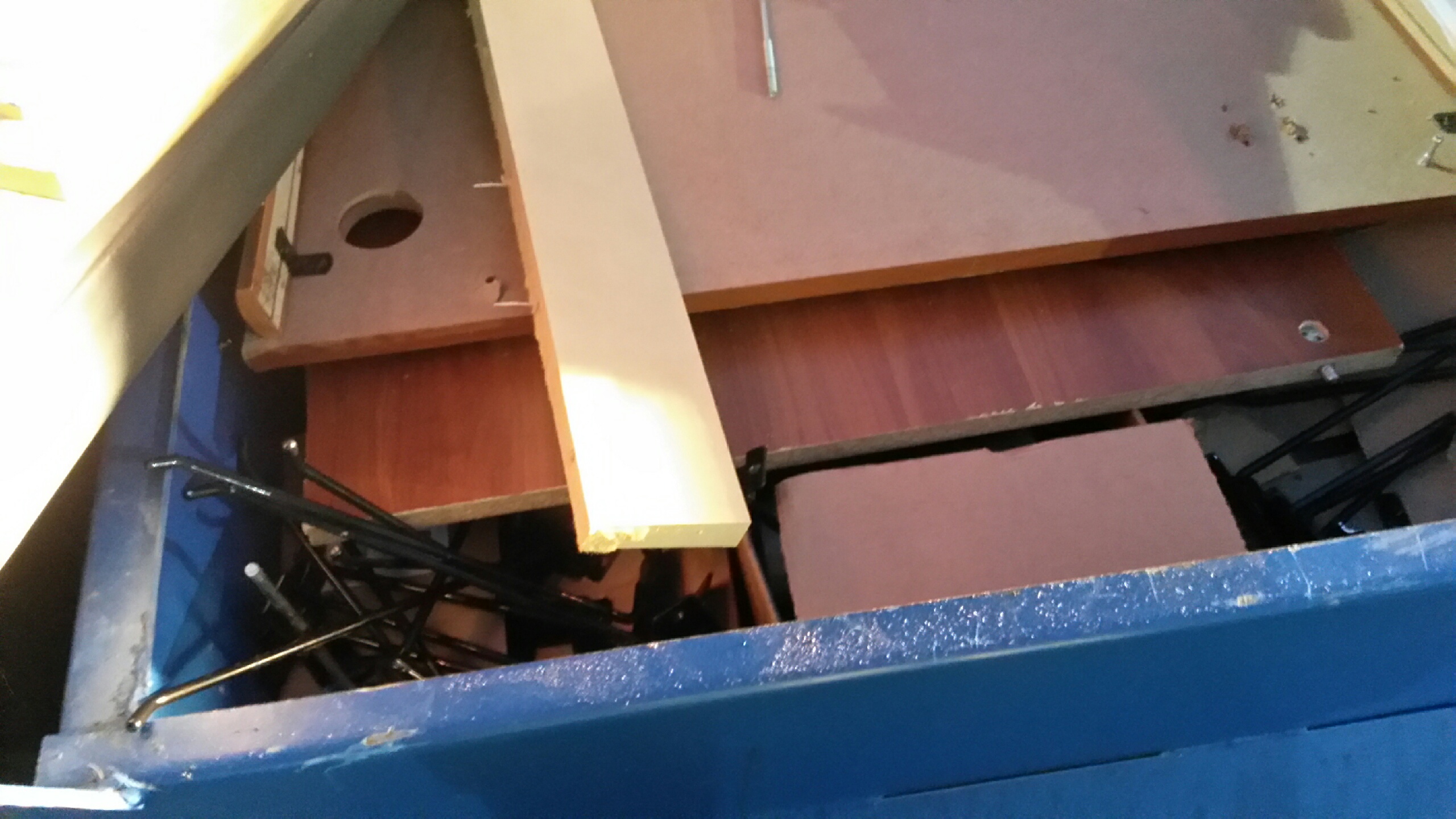 One potential fix is slotted containers and/or locked, slotted containers. They do help, but again employees that aren't properly educated and monitored in regards to waste and recycling procedures will still every once in a while unlock and throw trash in them.
The cardboard industry is truly in a shambles. Domestic haulers that pick up cardboard have needed to change the way they do business. They need to stop losing money. China only wants very clean cardboard and they have a slowing economy so they buy much less than they used to. Domestic Paper and Cardboard Mills have more supply of cardboard than demand and are taking OCC begrudgingly at times. In fact they are getting very tough on their suppliers.
The cardboard market does, now more than ever, have supply and demand issues. Many issues stem from the 2-3 largest haulers with the most cardboard accounts that have the most contaminated cardboard. As a result, their recycling businesses have been losing money.
The future of Cardboard Recycling
Haulers will demand clean cardboard and take strict measures to return to profitability.
Haulers implementing CONTAMNINATION CHARGES: This is fee charged by a hauler for picking up contaminated cardboard. The fee was started by Waste Management and ranges from $88-$402.
Price increases: Several haulers who sell their cardboard to the recycling market no longer receive the income needed to pay for the operations. So they increase the price of cardboard services. In some areas they have begun to no longer provide cardboard dumpsters. Contamination is much of what caused this. And until we work together to fix it, the market has limited upside or sustainability.
One way to give haulers clean OCC; baling. Smaller balers rent for around $150 per month or can be purchased for up to $20,000 or more for larger machines. Larger retailers like Walmart and Publix bale their cardboard. If you're a retailer with lots of cardboard, 30 yards or more broken down, per week you may consider baling to keep the material clean. Small bales can be picked up or placed in the trash dumpster. 600-1,000 pound bales can be sold to the recycling companies.
The Do's and Do Nots of Cardboard
Do place the following into a cardboard dumpster

Do Not place the following in OCC

Clean, broken down cardboard boxes
Flat sheets of heavy paper
Paperboard – shoe boxes, cereal boxes other heavy duty packaging materials

Food contaminated cardboard i.e.-pizza boxes, food cartons
Waxed cardboard or paperboard – juice cartons, milk cartons, and some produce boxes
Some locations we manage have complained of other businesses, or random people throwing trash into their recycling containers. Our suggestion is to always have a locking lid on your recycling container. In the long run it could save your business money with contamination charges. Another way to save the fees and hassle is to make certain that your staff is properly trained on what can and cannot go into the OCC container. We tend to recommend that all locations have one employee that is in charge of keeping track of what is going into the container and is responsible for teaching new employees about proper trash handling.
If you still have questions about what can and can't go into an OCC recycling container, please give us a call at 800-509-5399.